Products
Real bread from our own dining table to yours.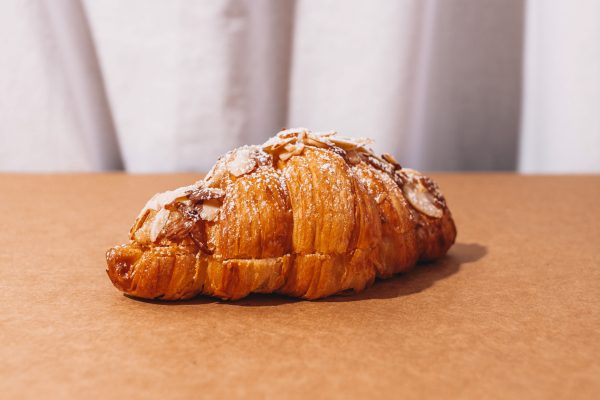 ALMOND CROISSANT
Our most popular pastry, enjoy an almond croissant for breakfast, brunch or as a sweet treat with a hot cup of coffee or tea.
We typically repurpose our leftover croissants by filling them with fermented frangipane and giving them a second bake. The sourdough starter adds depth of flavor, while yeast ensures a light and airy texture. High-quality butter with a high-fat percentage creates luscious layers of dough that complement the creamy butter. And the final touch: sliced almonds and powdered sugar.
Product Details
| | |
| --- | --- |
| Item group : | Sourdough Bread |
| Item code : | SP-7 |
| Weight : | 700 |
| Pack Size : | 1 |
| Product availability : | Tuesday, Wednesday, Thursday, Friday, Saturday |
Nutritional Ingredients
Sourdough: Sourdough Base Whole Wheat (R) ( Bread Flour, Whole Wheat Flour, Masa Madre Blanca (R) ( Bread Flour and Agua ), Agua, , Agua and ) and
Allergens: Eggs, Gluten and Milk
May contain traces of: Nuts and Sesame